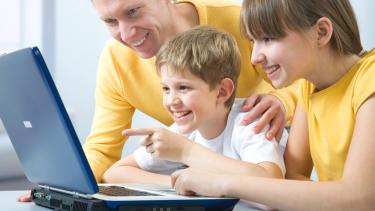 *Offsite *Teacher Supported*Accredited Education*No Fees
Online Learning Grades K-12
Our Online  Learning Program is sometimes referred to as Distance or Offsite. This means that the students do not have any onsite instructional time, and complete their assignments offsite, either on paper* (paper curriculum is offered in grades K-5 only) or online. This program is available to students in grades K-12. All levels of students follow BC Ministry of Education Curriculum and are supported by an AVS teacher(s). Please note that a high level of parental support is required in these programs for students to be successful particularly in the elementary and middle school grades.
Abbotsford Virtual School is an Online Learning (OL) designated public school. OL is not the same as "Home Schooling". Enrollment in a distributed learning program, as defined by the Ministry of Education means:
Students are enrolled in a public or independent school distributed learning program where the majority of the learning takes place at a distance. 
The OL program is the responsibility of the public or independent school
The OL program is directed and supervised by a British Columbia- certified teacher (parents may assist in facilitating the learning process, but are not the teachers)
The OL program must meet provincial BC standards as outlined in the School Act or Independent School Act
Students must receive ongoing regular assessments, report cards, provincial letter grades and a permanent student record, as would a student in a neighbourhood school.
All curriculum and resources used for your child's program must be strictly secular (non-religious in nature) as per the School Act.  
We also act as a resource for many Homeschooled children. You can visit the Ministry of Education website for further information on Online Learning and the differences with Homeschooling programs.