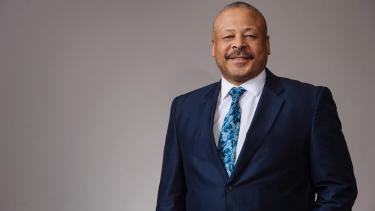 Happy Holidays from Superintendent Godden
December 16, 2022
Dear Abbotsford School District families,
With winter break on the horizon, I want to take a moment to thank our students, staff, and families for a successful start to the 2022/23 school year. Reflecting on the past four months, I feel incredibly fortunate to serve as Superintendent of this great learning community. As we've eased into a new normal, the excitement and buzz within our schools has been constant. Students have been re-immersed into various activities, sports, music, arts and extracurricular initiatives that spark joy and support innovative learning opportunities.
I have spent 36 years working in public education. Every year, I am continuously inspired by the commitment and dedication of our employees and students - a great reminder of what we can accomplish when we all work together. While there are still many challenges arising from the pandemic, we have kept our line of sight focused on student success, delivering quality education and nurturing student well-being in safe, culturally responsive, and inclusive learning environments.
I would also like to thank our educational partners for their positive and meaningful contributions to help move our system forward as we build a brighter future for our students: District and Parent Advisory Councils, Teamsters Local 31, Abbotsford Teachers' Union, and the Abbotsford Principals and Vice-Principals Association. The students in our care thrive because we work together to make their needs a priority. Every day we see wonderful work happening throughout the Abbotsford School District, as evidenced in the progress of our strategic plan and celebrated across our social media channels. We could not do it without each and every one of you. Thank you!
Please take good care of yourselves and your loved ones over the winter break. We look forward to seeing students and staff back in our hallways in the new year on Tuesday, January 3, 2023.
Wishing you a happy and healthy holiday season.
Sincerely,
Dr. Kevin Godden
Superintendent of Schools / CEO