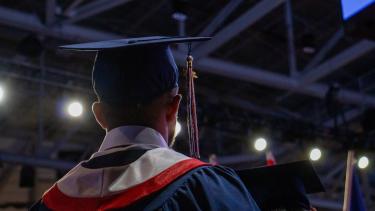 2023 Graduates earn over $1.5 Million in scholarships and bursaries
July 20, 2023
The Class of 2023 has collectively earned more than $1.5 million in scholarships and bursaries - and still counting! Recognizing outstanding academic achievements and commitment to excellence, the impressive total includes everything from full rides to small awards. Covering diverse academic fields and reflecting the broad spectrum of talents and aspirations within the school district, scholarships were generously provided through the Abbotsford Community Foundation, several community organizations, and educational institutions like:
University of Victoria
University of Vermont
Franklin Pierce University
Washington State University
University of British Columbia
The Abbotsford School District continuously ranks amongst the highest academic performers in BC and annually has schools achieve 'top 10' placings in provincial athletic competitions and arts events. The scholarships and bursaries received by the graduating class highlight the district's commitment to providing students with a world-class, innovative, and individualized educational experience to help them succeed beyond their secondary school education.
Scholarships of all sizes help students to achieve their post-secondary dreams. The scholarships and bursaries were officially recognized and celebrated during each secondary school convocation ceremony. The events brought together students, families, educators, and community members who honoured the graduating class's accomplishments and inspired future student generations.
Watch our 2023 Graduation Ceremonies
Congratulations to all scholarship and bursary winners, all 2023 graduates, and their families!
---
MEDIA CONTACT
Kayla Stuckart | Manager, Communications
Ph: (604) 614-5207 | kayla.stuckart@abbyschools.ca