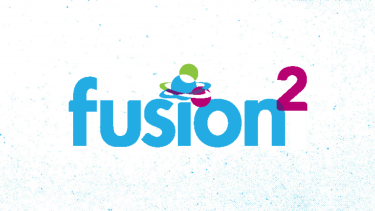 Fusion Program
Students, be future ready!
For 2022-2023, Abbotsford Virtual School will again be offering curriculum based on-site classes free of charge for our fully-enrolled Grade 9-12 students. 
AVS is offering FUSION2: a secondary school program that offers a blended learning environment incorporating the benefits of a teacher and classroom structure with the flexibility of online courses. This unique learning approach will provide students with essential tools for our ever-changing world.  Open to full-time enrolled Grade 9-12 students, FUSION is a blend of online-based studies with two days a week in a classroom setting.
Program:
Online courses in Mathematics, Science, Social Studies, English, PHE, Technology, Languages
A team of dedicated teachers working in a technology-rich environment
Two days of on-site instruction per week throughout the school year (Tuesdays and Thursdays)
Small class sizes (maximum of 20 students)
Hands-on learning & technology-supported
Optimal project-based learning that reflects the new BC Curriculum
Eligibility:
Students must have their own laptop
Must be committed to attending all on-site classes and field trips
Demonstrated interest in technology such as virtual reality, coding, littleBits, 3D printing, robotics
Academically motivated and work well independently
Must be able to create, communicate and collaborate in group settings
Capable of working in a flexible multi-grade learning environment
Ability to maintain effective daily schedule for learning in the home environment
Active participation in an extracurricular physical activity and arts program in the community
Fees: 
There are no fees for students. 
Registration:
Registration reopens August 1st, 2022. Space is limited to a maximum of 20 students and formal acceptance will be based upon an interview.
Contact the school for more information at 604.859.9803.